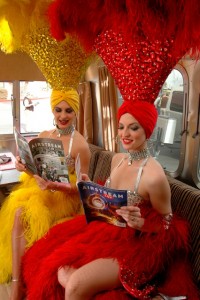 If you're like me, every time you look at your travel trailer or motorhome, you feel a little flutter of excitement and pride. When's the next road trip? What adventures will we have? While you're traveling, how many people will come up and compliment you on your beautiful travel Airstream?
That's because Airstreams are unique in the world of travel. Part magic carpet, part romantic hideaway, part family gathering spot — they are a symbol of the freedom of the American road.
Because Airstreams are unique, they have spurred a community like no other brand of RV. We live to travel, to meet new people and see new places. We lavish attention on our Airstreams like our children, and share advice and help freely with our fellow Airstreams.
Airstream Life is about all of that, and more. It's the only magazine that brings you the world of Airstreaming, from people and places to events and advice, in four quarterly full-color issues. Destinations, buying tips, customizations, humor, history, and interesting people — it's all part of Airstream Life.
If you love your Airstream, or even if you are "just dreaming" of having one someday, Airstream Life is for you. And it makes a great gift, too!
Give Airstream Life a try — with no risk! You won't want to miss a single issue and there will never be a better time to subscribe than right now!
See you on the road!
PS: With our "no-risk" guarantee, you can get 100% of your money back if you cancel after reading the first issue. After two issues have been sent, we offer a pro-rated refund. But I'm sure you'll love it — as our many other subscribers do!